Annastacia Palaszczuk
Annastacia Palaszczuk was sworn in as Premier of Queensland on 14 February 2015.
In November 2017 she was elected as Premier for a second term.
In October 2020 she was elected as Premier for a third term.
Ms Palaszczuk was the only woman in Australia to win two terms of Government as leader – and has now won three.
She was also the first woman to become Premier from Opposition.
She has represented the Inala electorate in the Queensland Parliament since September 2006.
Ms Palaszczuk previously served as Chair of the Parliamentary Ethics Committee and following the 2009 election, she was appointed as the Minister for Disability Services and Multicultural Affairs.
She was appointed Minister for Transport in February 2011 and held the position until the March 2012 election when she became Leader of the Opposition.
Ms Palaszczuk holds a Bachelor of Arts from the University of Queensland, a Master of Arts (Hons) from the University of London, a Bachelor of Laws from the University of Queensland and a Graduate Diploma of Legal Practice from the Australian National University.
Ms Palaszczuk was the recipient of a British Council Chevening Scholarship which enabled her to study for a year in London at the Institute of Commonwealth Studies and the London School of Economics.
Premier Palaszczuk was the 2016 Queensland recipient of the Women and Leadership Australia's (WLA) Award for Excellence in Women's Leadership.
In 2018 the Premier was awarded the International Leadership Award by the Biotechnology Innovation Organisation (BIO).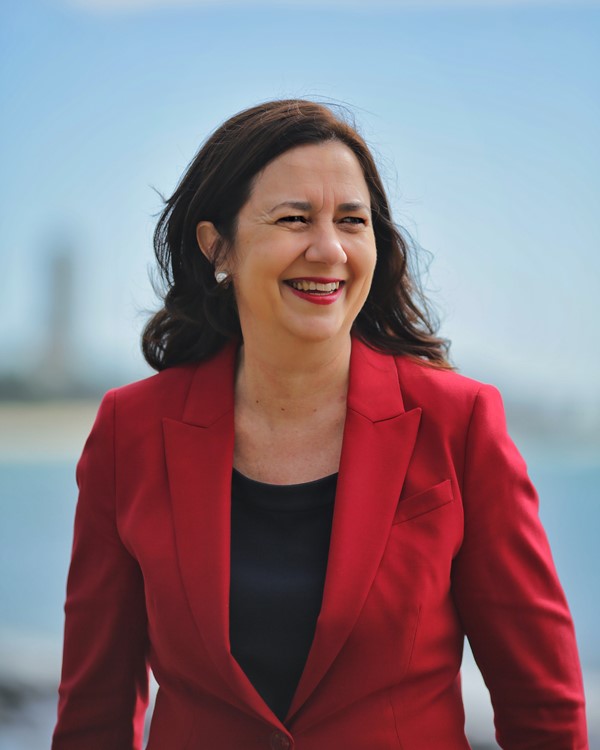 Annastacia Palaszczuk
Member for Inala
Premier and Minister for the Olympics